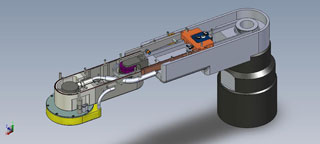 Our Products
Pad Surface Manager Overview
The Confluense solution consists of integrated tribology control technology, tunable by the process manager, that will reduce defects, enable Z dimensional control, reduces consumables consumption, increase throughput, enables recycling of consumables dramatically reducing Cost of Ownership.
The PSM is simple and disruptive: it removes the consumed materials from the CMP system BEFORE any worpiece interaction with undesirable detritus/debris by constantly cleaning the pad surface immediately after the pad has contacted the wafer, in situ. By removing the spent slurry and debris from the conditioning process, and wafer film materials from the pad pores and surface, the PSM eliminates the recycling of these materials back under the wafer and transforms the slurry distribution mechanics from continuous dilution (current technology) to continuous replenishment.
Originally conceived as a defect reduction enhancement, PSM has proven in extensive testing to have the additional benefit of reducing consumable usage via the efficient exchange of liquids used for polishing and cleaning. This positive removal and replenishment allows users to waste less, eliminate oversize particle sources of defects and microscratches and change liquid properties and pad tribology on the fly, which is otherwise impossible.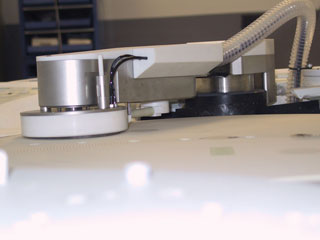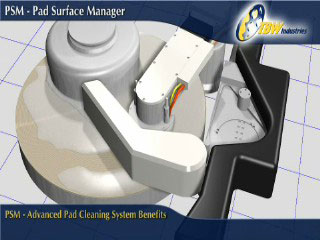 PSM - Availability
The Company is able to supply licensed technology, built to order systems, process technology, and technical services to the diverse CMP marketplace.
The PSM will be available for all popular OEM polishers; solutions currently obtainable for AMAT and IPEC equipment.
Applied Materials
Ebara
Novellus (IPEC, Peter Wolters)
Strasbaugh
Confluense's products share over 90% common subassembly and component content across platform versions and are applicable to all rotational CMP systems in operation today and in the foreseeable future. Confluense's 'common platform' approach provides obvious production/margin/support efficiencies and as importantly, provides 200mm customers an upgrade path to 300mm conversions, and 300mm to 450mm. The modular design enables manufacturers to convert existing tools with a minimal (1 day) of downtime.